Sew-A-Longs
Posted by Brit Kinahan on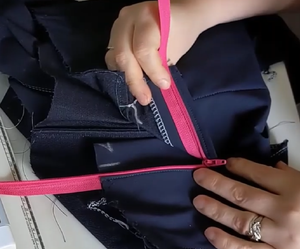 Hello everyone!Today will be all about the fly assembly. I have one longish video that I have put together for this.  Just a note on this videos - my shirt is weirdly bumpy because I have a rhinestoned dance costume on underneath at one point (I realize now it looks kind of strange - haha) Fly Assembly: How to shorten a metal zipper - one thorough ressource I found on youtube =)  That's all for today! Tomorrow (day 4) we will do pockets and day 5 will be finishing the waistband!  Kea
Posted by Brit Kinahan on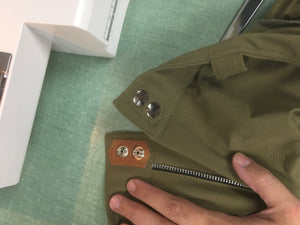 Hey Everyone! Let's keep going with our project! Day 2 we will cover:1. Sewing all dartsand knee patches: here2. Preparing and stitching Side Zip pocket B: here3. Preparing and stitching regular cargo pocket: here3. Rear pocket placement: here3. Rear pocket stitching: here   For my pants I'm not doing ALL of the accessory pockets but if the instructions are unclear from the designer please reach out and I can help you go through the steps for the pockets you've chosen!My pants have: Side pleated cargo pocket, side zip pocket, front angled pockets (Day 4) and the rear pockets Once everything on our...
Posted by Brit Kinahan on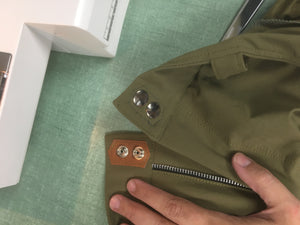 Hey everyone! Let's sew some pants!The Azuki Workpants are a pretty fun style though highly limited in sizing (the designer is working on expanding but didn't give a time frame for when that'll be completed) and I found I had to grade between a few different sizes on the pattern to get the right fit, including doing a number of other adjustments.Buy the pattern: hereVideo for measurements: here Video for basic grading: hereVideo for adjustments: hereI also did a video where I pre-pinned all darts and pocket hems but that seemed silly to post SO I'll write out the pre-sewing prep work I did...
Posted by Brit Kinahan on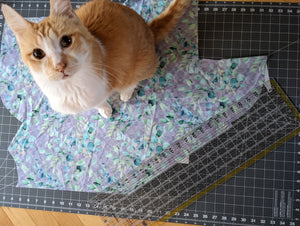 Hey again everyone!Kea here again. Today we're going to cut and sew our bias binding (you can skip this if you have premade bias binding, and sew our hip (front) pockets. It's a shorter day today because tomorrow we will spend the whole time constructing the fly of our pants.  Bias binding: The video below shows the method I use for making and assembling my bias binding.  Sew Darts and finish inseams/crotch curves. Finish the pants as per the following picture. You can use a serger or a zig zag stitch. Do not trim any of the seam allowance. Note,...
Posted by Brit Kinahan on
Here are some links to the most common adjustments needed for adjusting the pants patterns! Best links: 1. Waist adjustments: https://www.sewalongs.com/clover/clover-large-or-small-waist-adjustment/2. Belly adjustments: https://www.sewalongs.com/clover/clover-full-or-flat-belly-adjustment/3. Hip adjustments: https://www.sewalongs.com/clover/clover-wide-or-narrow-hip-adjustments/4. Sway-back/Pelvic Tilt: https://www.sewalongs.com/clover/clover-swayback-adjustment/5. Seat adjustments: https://www.sewalongs.com/clover/clover-full-or-flat-butt-adjustments/6. Waistband Height:  https://i.pinimg.com/736x/46/aa/01/46aa0114c0fbb82ab2e5ee125fbff8d4.jpg Length increase/decrease --> Use the noted areas on the patterns to increase/decrease length. If using the thigh lengthen area only do so if your femoral measurement is longer than the pattern, otherwise adjust length in the lower leg. Main resource for excellent adjustments (for wovens, low stretch knits): https://blog.seamwork.com/tutorials-tips-tricks/the-colette-patterns-pants-fitting-cheatsheet/
---